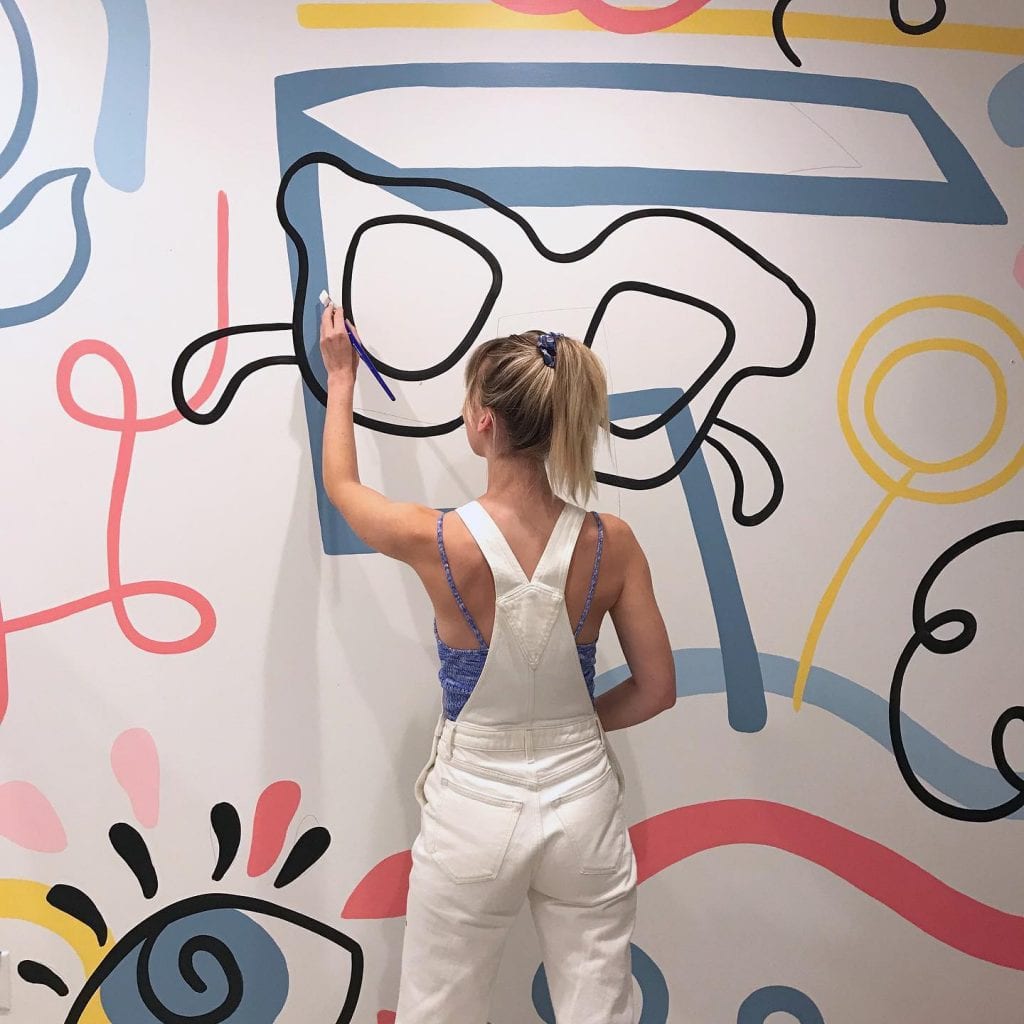 The Art of Optiks location in Edina has had the opportunity to collaborate with Kayla Ann Creative in creating a mural unique to the space while sharing the Art of Optiks story with every patient and visitor. Owner, Stephanie Haenes, ABOC spends time each year traveling the world to source unique and eccentric eyeglasses from renowned independent designers and small companies. Backed by her love for fashion and a keen eye for style, she provides Art of Optiks with an assortment of genuinely remarkable eyeglass frames that cater to every kind of lifestyle. Art of Optiks strives to make every patient experience unique to individual needs and expectations, both of which have been translated through Kayla Ann Creative's outstanding talent.
Kayla Ann Creative is a Minnesota based artist and illustrator known for her playful patterns and bold line work. Accompanied by her visionary talent, Kayla Ann created a beautiful mural that appears in 3 places throughout the Art of Optiks Edina location. Squiggly lines and wavy shapes were incorporated to illustrate Stephanie's worldly travels, encounters and relationships, and the joy and inclusivity that each patient can expect from the Art of Optiks team during an eye exam or eyeglass frame purchase. Kayla Ann Creative's remarkable work has helped Art of Optiks uphold the warming and welcoming atmosphere we strive for each day. Visit the Art of Optiks Edina location today to see the impact Kayla Ann Creative has made on our company.

To view Kayla Ann Creative's continued artistic journey, visit her website at www.kaylaanncreative.com.