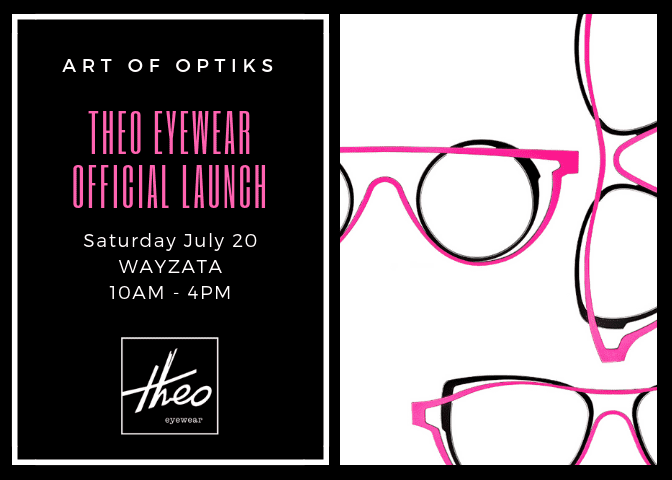 Wayzata – Saturday July 20 ∙ 10AM – 4PM
On July 20th, please join us for the official launch of our latest independent eyewear collection, THEO Eyewear from Belgium.
The spectacular and colorful designs from THEO are renowned worldwide and worn by celebrities and style gurus alike.
This is your chance to see the entire collection for yourself.
We will be serving lite bites and libations.
Get 30% OFF lenses when you choose new eyewear from the amazing Theo Collection during the event.